Looking for a guide to facilitating discussion of The Intimate-Marital Relationship: Its Problems And Their Corrections ?
Using the link below, you can download  a list of suggested questions that we hope will help direct your group to a lively and thought-provoking discussion of Dr. Houle's book.
Of course, after reading The Intimate-Marital Relationship, you and your book club members will probably come up with many more questions (and answers) of your own.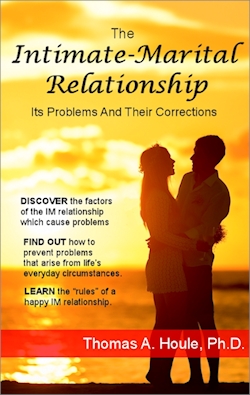 After six years together, my partner and I were having issues with divergent interests without realizing what the problem was. This book helped us to fix us.